Having  'THE CONVERSATION'  with Your Aging Parent
Having 'The Conversation' with your Aging Parent Living Alone
Are you the concerned child of an aging parent who's realized that mom or dad is no longer able to take care of themselves living in their home? Do you worry that uprooting them from the place they've known for years will be highly distressing? Are you apprehensive that moving to an assisted living community will strain family finances?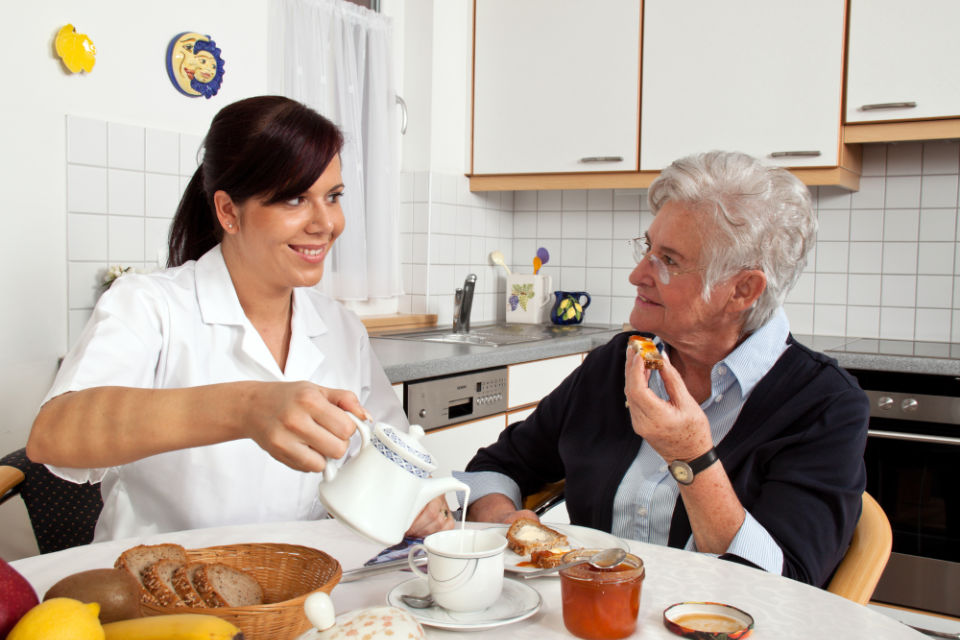 In-Home Healthcare Could Be the Solution
In-home care from Health Force of Georgia offers seniors affordable, daily-living care by compassionate caregivers so your loved one remains living in the comfort and safety of their residence.
Whether it's a few hours a week, or up to 24/7 skilled nursing care, we've helped thousands of Atlanta seniors for 30+ years stay in their homes while improving quality of life. Read our testimonials on what it's like to receive home healthcare from Health Force of Georgia!
Superior Home Care by Georgia-Licensed Caregivers
We know it's critical to have honest, trustworthy caregivers come into your home. That's why our professional caregivers are all employees of Health Force of Georgia and are Georgia-licensed Registered Nurses (RNs), Licensed Practical Nurses (LPNs) or Certified Nursing Assistants (NCAs).
Health Force of Georgia is not just a job placement agency that brokers caregivers with families in need, leaving responsibility of vetting, hiring and managing the caregiver to you. Before becoming a professional caregiver at Health Force of Georgia, all applicants must pass a vigorous credentials check, employment verification, drug test and criminal background check. Caregivers are supervised and managed daily by a licensed, registered nurse who is part of the management team, so you'll always have a direct line of communication on the care of mom or dad. Employees are fully bonded, insured and have state of Georgia license verification.
We take care of everyday living tasks such as:
Meal preparation
Grocery shopping
Getting dressed
Laundry
Housekeeping such as cleaning the bathroom
Taking them to medical appointments
Companionship
Plus, much more
What's the Next Step to Receiving Personal Home Care for My Parent?
Service begins with a free, in-home assessment by a licensed RN, so you can get to know us and we can determine what's needed. It's important to understand each client's situation before starting care because every family's need is different. The professional assessment identifies all daily support services essential to living comfortably and safely at home and helps determine care costs.
So, before having 'The Conversation' with your aging mom or dad, talk with us first so you have answers to their questions. Click the link below or call us directly at 770-458-8500. We could be the solution you're looking for!
What Other Types of Home Health Care Do You Provide?
Health Force of Georgia offers a wide range of home health care services for seniors, adults and children. Visit our Home Health Care Services section to see how we can help.
Solving the
Home Health Care Puzzle!